Teaches: Arts Journalism in London; Media in the UK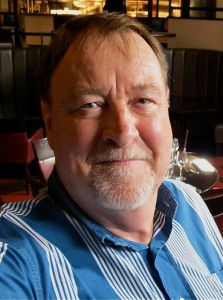 Christopher Cook began his career in television, producing for BBC-2 and Channel 4. He continues to broadcast regularly on BBC Radios 3, 4, 5 and the BBC World Service.
Christopher teaches 'Cultural Studies' for the University of Syracuse on their London Programme, courses on 'Theatre and Culture; and the History of Theatre for the British American Drama Academy and was Visiting Professor at the University of the Arts, London until 2013. He has been a visiting Gresham College Professor where he has lectured on the visual construction of UK television news programmes and the making of modern celebrity. And he is presently a Visiting Research Fellow in the Theatre Department at Birkbeck College in the University of London.
Christopher is a regular contributor to BBC Music Magazine and International Record Review and has written for The Gramophone. He chairs pre-concert events for the BBC Symphony Orchestra, the Orchestra of the Age of Enlightenment, the Hallé Orchestra, the London Philharmonic Orchestra and Study Evenings at the Royal Opera House where he also interviews for their 'Meet the…' programmes and Glyndebourne Opera. For the past four years he has curated pre-performance talks at English National Opera.
Christopher was the Director of the Cheltenham Festival of Literature in 2004 and was Chair of the Cheltenham International Music Festival until 2013. He is currently Vice-Chair of the Trustees of the Bishopsgate Institute in the City of London.
He is also a walking encyclopaedia of the arts!