At GEO in London we go out of our way to make sure students get the most out of their time here, both academically and personally.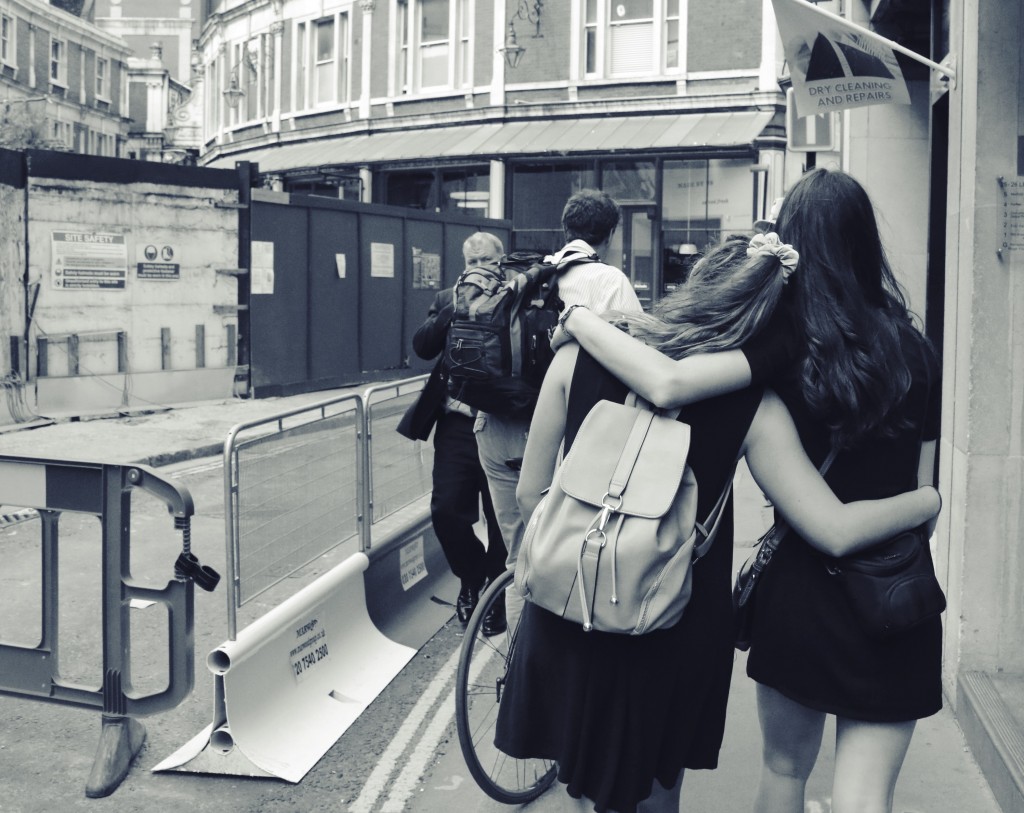 Our courses are taught by respected academics and experts with a real working knowledge of their subject; they also know London and use the city as an enormous classroom:

Why look at a photo of a Monet painting when you can see it in the 'flesh'?
Why simply read Hamlet when you can see Benedict Cumberbatch play him on stage?
Why watch Prime Minister's Questions on the television when you can sit in the House of Commons gallery and see it for yourself?

We design programmes that permit students to satisfy general education, major-specific, and elective credits.
We are part of the Division of Global Engagement at the University of Oregon in the Pacific Northwest of the USA, a highly-regarded academic institution.
Internships are also open to students from a wide variety of majors
We are a Registered Highly Trusted Sponsor in the eyes of UK Visa and Immigration, which means we can legally sponsor students to come and study with us in the UK.
We know that university education is expensive and so is living in London, so everything you need is included in the programme fee:

housing (and breakfast and some evening meals, depending on the length of programme)
tuition from our wonderful local faculty (and visiting US professors where applicable)
local travel – 24/7 unlimited tube and bus travel within London zones 1-6 of the London network for semester/term students, and zones 1-2 for short-programme students
excursions – day-trips, overnight stays and class-time visits; led by local faculty and staff
course books – your core reading materials will be waiting for you when you arrive. You must return them at the end of the programme.
orientation – one or two days, depending on the programme, including lunch, introduction to the programme, academic expectations, getting the most of your homestay experience (semester/term only), personal safety talk by local police, short walking tour of the local area, a spin on the London Eye/river boat trip to the Tower of London…
travel insurance – this includes any medial treatment you might require whilst in the UK (see our FAQs for info on how to see a doctor)
other activities – end of term tea party, movie and pizza night, Thanksgiving lunch (fall semester), pub trivia quiz, the Great GEO Bake-off…

But our fees aren't crazily expensive – in fact, they are lower than many of our rivals because we know how to hunt out a bargain! You won't get less for your money; in fact you'll probably get more!
Our location is second to none – we're right at the heart of literary London, within walking distance of many major places of interest.
We pride ourselves on our pastoral care: we have a small admin team in the London office and we love our jobs, we love London, and we love working with students! Between us we have several decades of London living and working under our belts so we know the best places to eat, the cheapest theatre tickets, the quickest way to cross town, where to go in a medical emergency…and we're here to help whenever you need us.
The application process is simple, and our amazing staff at GEO in the States will gladly help if you need it.
---
And if you still need some convincing, just take a look at some student testimonials…