Your Frequently Asked Questions…Answered!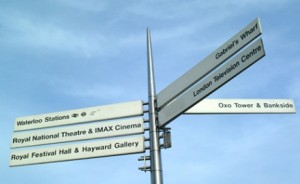 How far is the GEO in London Centre from, well…everything?
The Holborn Public Library is around the corner from us, as are many sandwich eateries (ideal to grab a quick lunch), and a very reasonable and well-equipped gym. We are also a few minutes' walk away from the British Museum, British Library and Covent Garden. We are on the route of many buses that will take you to Angel, Oxford Street, Piccadilly Circus and the South Bank/Waterloo in minutes. Holborn, Chancery Lane and Russell Square Tube stations are close by and you can also walk to King's Cross or Euston Station. See here for exact location.
---
Do I need to bring a suit or formal clothes with me?
Not really. Jeans and a shirt, even a T-shirt, are perfectly acceptable in London theatres and even at the opera. However, if you are planning to do an internship during your stay, you may want to bring a suit or more formal wear.
---
Should I bring my laptop computer to London with me?
In short: yes. We have wireless internet at the London Centre so you can use your laptop to research papers or book your next flight to Barcelona! We also have a few desktops but having your laptop with you will allow for more freedom. Please note that GEO is not liable for your personal belongings so carry your laptop responsibly, e.g. do not use it on public transport in full view of other passengers and don't leave it on the train!
---
I play the guitar – can I bring mine over?
You can, but bear in mind that it may be difficult to carry around and be a disturbance in your homestay/hall. There is a resident guitar at the London Centre, which can be respectfully used with permission (not to be taken away!). We encourage students to perform during our student social events (Thanksgiving, end-of-term party, etc). If you want to keep playing or singing whilst you're here, we can help you find a local group to join.
---
Can I travel every weekend?
You can use your free time to travel as you please, but don't forget that you are predominantly here to study and going away every weekend can be very tiring! Also, many Fridays and the very occasional weekend can be booked for GEO excursions during our semesters and quarters; and we usually schedule classes Monday to Friday (inclusive) on our shorter courses. You won't want to miss any programme trips, so before you book anything, check your GEO calendar and ask London staff to make sure the date is free! Also, don't forget to inform us of your plans by filling in a weekend travel form and to tell your homestay family when you'll be back home. Semester and quarter students will be given an opportunity for extended travel during the mid-term break. You must fill in a mid-term travel form and hand it in to Kalyn or Mary in the office. 
---
Could you tell me more about the Oyster (travel) card?
Your Oyster card is included in the programme fee. You can use it during the entire duration of the GEO programme, from the first day of orientation to midnight on the last day. The card is valid 24/7 on the London transport system: buses, underground trains (tube) and mainline trains. The funds on this card will not 'run out' – you can use it 100 times a day if you want to! Semester students will have a zone 1-6 pass, and all other students will be given one covering zones 1-2.
---
I'd like to do some work experience with a London-based company. Are internships included in the programme fees?
Yes, we provide opportunities for students to take part in internships in a variety of industries all over London. You have to apply for the internship programme in a slightly different way to the normal programme and the fees are slightly more. You'll receive 1 credit for the academic seminar (x5 sessions per semester) and further credit for the placement itself, depending on how many hours you clock-up. As a Registered Tier 4 Sponsor, GEO in London can provide you with the necessary certificate to apply for a Tier 4 Visa (which allows you to 'work'). With the help of our internship provider AIC http://www.academicinternshipcouncil.org/cities/london, you will arrange your placement prior to arriving in London. Please note that UK Visa and Immigration rules are very strict and you are not permitted to do any work, paid or unpaid in the UK on a Short Term Student Visa.
---
What else do I have to pay for?
If you wish to make your own bookings for plays, travel, or anything else that we've not arranged as part of your course, you will have to pay for this yourself. You must also arrange and pay for your flights to and from the UK. Please see the main GEO page for what's included in each programme fee.
---
I like to carry mace spray back home to feel safe; can I bring it to the UK?
No, I'm afraid not! Mace, organic mace and pepper spray are technically section 5 weapons in the UK and only the police are permitted to use them. If found in possession you can be fined up to £5000 and sent to prison!
---
What can I expect when I get off the plane and enter the UK?
GEO will issue you with a UK border entry letter in advance, which states the purpose of your visit and contains information on your programme of study. Keep this with your passport at all times and be sure to show the border staff at immigration. You should also keep copies of bank statements and return flight details in your hand luggage as staff may wish to see these. You will be issued with more detailed information after you begin your application.
---
What happens if I get sick whilst in London?
If it's a real emergency you should head straight for A&E (Accident and Emergency; like ER in the States). These are operated by the NHS (National Health Service) and are free at the point of contact (i.e. you won't be asked for insurance details!).
If you need to see a doctor more routinely you can make an appointment with a private GP (general practitioner); we have an existing arrangement with Dr Richard Cooper of 17 Harley Street, in central London. You will either have to pay for this up front and claim back on your GEO insurance; or the doctor's surgery staff will take your insurance details and deal directly with the provider.
If you get sick whilst at your homestay and can't travel to central London, find the nearest local GP surgery (ask your homestay which one they use), give them a call and say that you need emergency treatment. You can be treated in this way for 14 days, and after this you will need to register as a temporary patient. You can be registered as a temporary patient for up to three months, which will allow you to be on the local practice list, whilst still remaining a patient of your permanent doctor. ALL temporary patients must be able to provide identification, preferably photographic (passport, driving licence etc), but a valid bank debit card can be accepted.  Credit cards cannot be accepted. As US citizens you are not entitled to free NHS treatment from GPs. You will be charged for all consultations and treatment. (You can claim for this on your GEO insurance – we can help you with this.) NB Practices do not have to accept you as a temporary patient, although they do have an obligation to offer treatment in the event of a medical emergency.
Pharmacists in the UK train for 5 years and are highly regarded medical professionals. If you've got a minor problem, see a pharmacist first. They can't issue most prescriptions (you'd need to see a GP for that) but they can offer excellent advice.
In the UK the first port of call is always a local doctor, or general practitioner (GP) – Brits do not get to see a specialist unless a GP thinks it necessary. GPs are highly trained to deal with all manner of medical problems.
Do make sure you get in touch with GEO in London staff, so that we know where you are and can offer extra assistance if necessary. You'll never have to deal with medical issues alone, unless you want to.
---
Is London a safe city?
Yes! We experience very little major crime here, although pick-pocketing is quite common in more 'touristy' areas. We arrange for the local police to come and present a personal safety talk during each programme's orientation – they know all the latest scams and give advice on how to avoid getting caught out! We do not recommend travelling around on your own late at night – this is not because anywhere is particularly unsafe, but just that you won't know the city that well, so it's for your own peace of mind.
---
My parents want to post me a care package – where should they sent it?
Please arrange for all postal items to be sent to the GEO in London Centre (address here). Please do not have anything sent to your homestay or halls address. Please be aware that customs fees and taxes may be added to any delivery to the UK from outside of the EEA (i.e. including the US) after they have entered the country, so you may be sent a surprise bill! Ask your chosen courier about any potential charges beforehand.
---
I've heard that there are differences between teaching styles and academic expectations on the London programme and those in my US campus back home – is this true?
Classes at the GEO in London Centre are a bit different and we'll guide you through them while you're here – that's part of the learning experience too! Here's what some past students think:
"I feel like the teaching styles here are more focused on making sure that I understand the material, rather than testing my knowledge on details and minutiae. We wrote lots of papers and participated in lots of discussions that helped me really explore the material, rather than just regurgitate facts and figures." Fall 2016
"Though I have taken some small, interactive courses at home, a majority of my courses have a large number of students in them. The classes here were very personal and the professors truly demonstrated commitment to student success on an individual level." Fall 2016
"Here in the UK I get the feeling that the student is held more accountable for their education. At home, while the education is great, many students do not take it seriously. While abroad, you learn that what you choose to get out of your education is truly up to the individual." Fall 2016
"One major difference in the learning style is the amount of hands on learning we get to experience here. I loved going to museums, galleries, and plays together as a class and learning outside of a textbook." Fall 2016
---
Is it easy to meet British people in London?
It is sometimes said that British people can be a bit standoffish! Whilst that may be true of some, most are very friendly but just take longer to warm up than Americans :¬) Just try talking! (But perhaps avoid hanging out in large groups, as you might seem like you don't want to meet anyone from the outside.) If you're taking a semester programme, you'll be living with a British family, and that is an excellent way of getting involved with the local culture and community. If you're here during the summer you'll be in student halls, but there's still plenty of opportunity to meet the locals.
---
If you have any other questions that you feel we should add to this list, please contact us.