Teaches: Shakespeare the Dramatist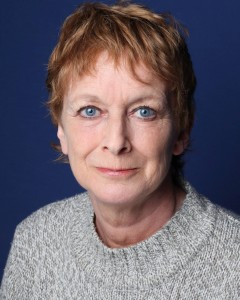 Dr Jean Elliott started teaching on the GEO in London Programme in 1985.
Formerly a full time lecturer in English Literature at the University of London, she changed careers, trained at Mountview and became an actor (stage name: Ellie Dickens). She wrote and performed a one-woman play My Dearest Kate, which told the story of Mrs Charles Dickens. First produced at the Edinburgh Festival in 1983, My Dearest Kate subsequently toured throughout England and America.
For two years she was Artistic Director and Co-Manager of the Roses Theatre, Tewkesbury. 
As Ellie Dickens she has performed in numerous stage, film and TV productions. She also does voice-overs, commercials and training films.
As Dr Jean Elliott she has taught Shakespeare, Theatre, and Victorian Literature for a variety of American academic Programmes in London. And she continues to teach Shakespeare for GEO.